Impromptu Toronto Appreciation Day in Edmonton!
Hi Guys!
This Toronto Appreciation Tour is going great. I was just in Banff where citizens were overjoyed as per usual with Toronto Appreciation Day, and tonight I ended up in Edmonton for their beautiful overtime win! I mean, they're no Leafs, but I suggested to many Edmontoneers to look to the Leafs for inspiration. The last team to overcome a 3-1 deficit in the Stanley Cup playoffs was Canada's team - The 1942 Leafs:
Edmonton is sort of Canada's back-up national favourite team so its tres fitting I think. I, thankfully, had my beloved Wayne Gretzky Leafs jersey with me (we all know Wayne would have loved to play for the Leafs, eh?), and I showed it to all the Edmonton fans, and they sure loved it! This even though dozens of people started telling me in Vancouver that Edmontonners were going to "kill me' and that I should wear "kevlar". Pshaw - they hugged me like Dean Haglund did in Vancouver! (see Vancouver post below). It must be a west coast thing.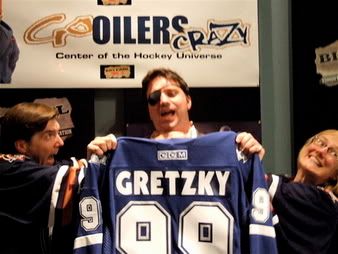 I decided to join in on some of the celebrations last night, and all the Oilers fans were very eager to show their appreciation to Toronto. They were cheering all the time, and smiling, and dancing in the streets -- all because we were there!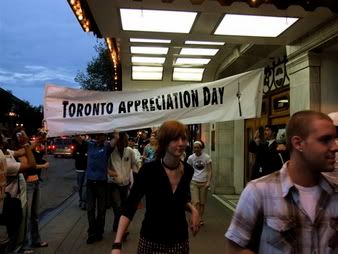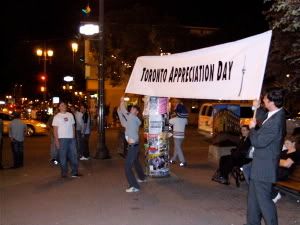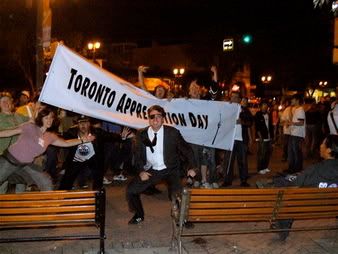 That's it from me - I'm catching a ride to Calgary! I can't wait to see their happy faces when I come into town!